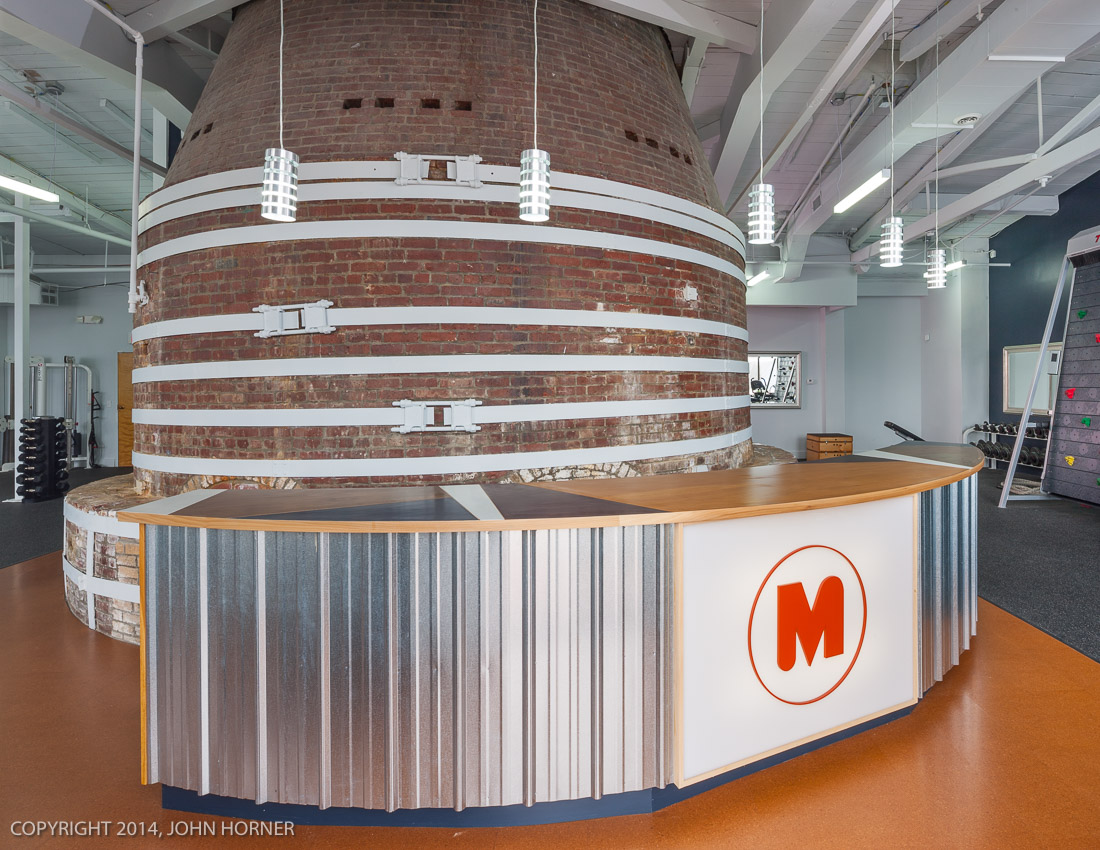 Point of sale at personal training center with countertop made of three different species of wood.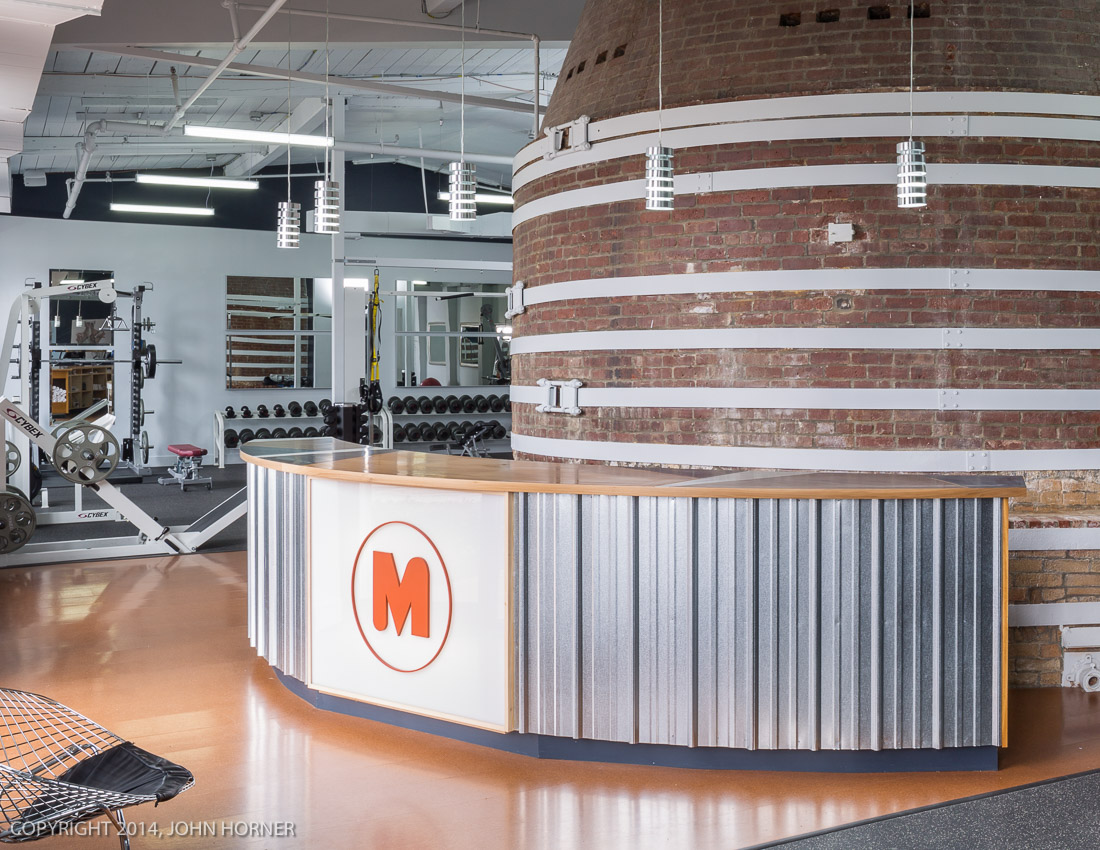 Unique crescent-shaped counter with galvanized steel front.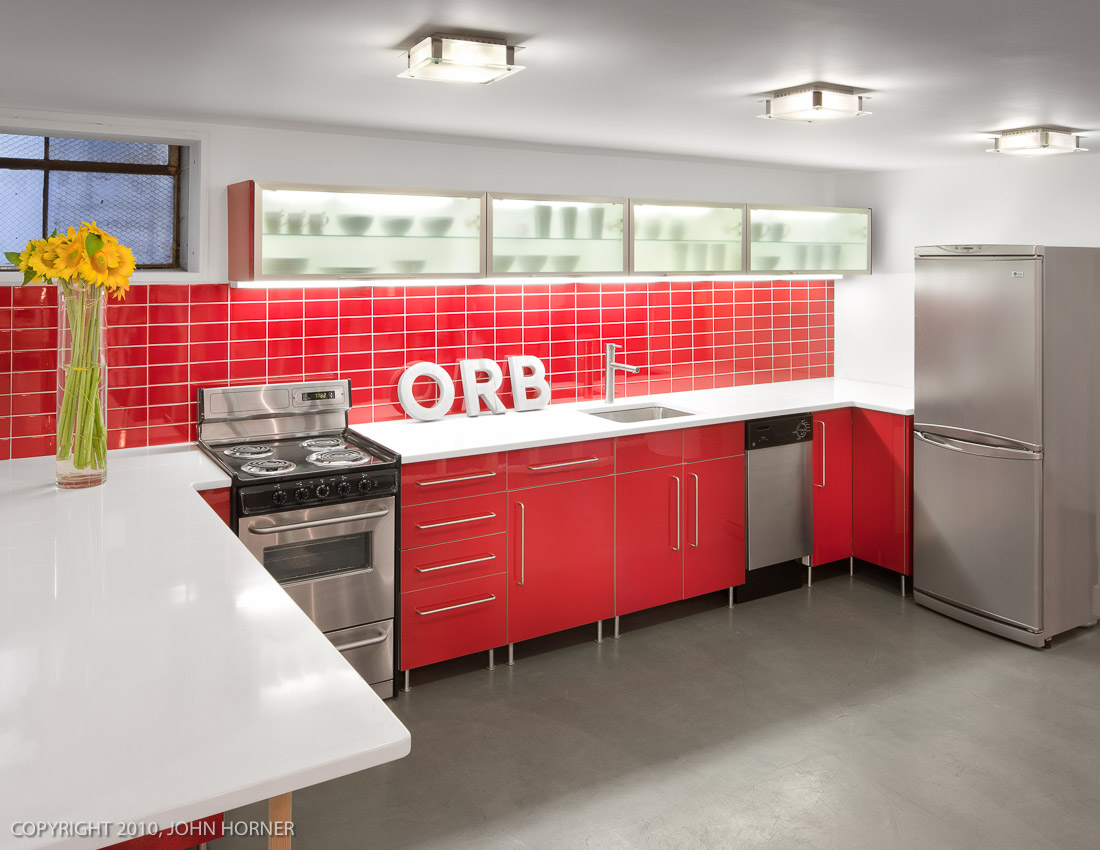 Kitchen in office loft building with tile backsplash, Silestone counter and poured concrete floor.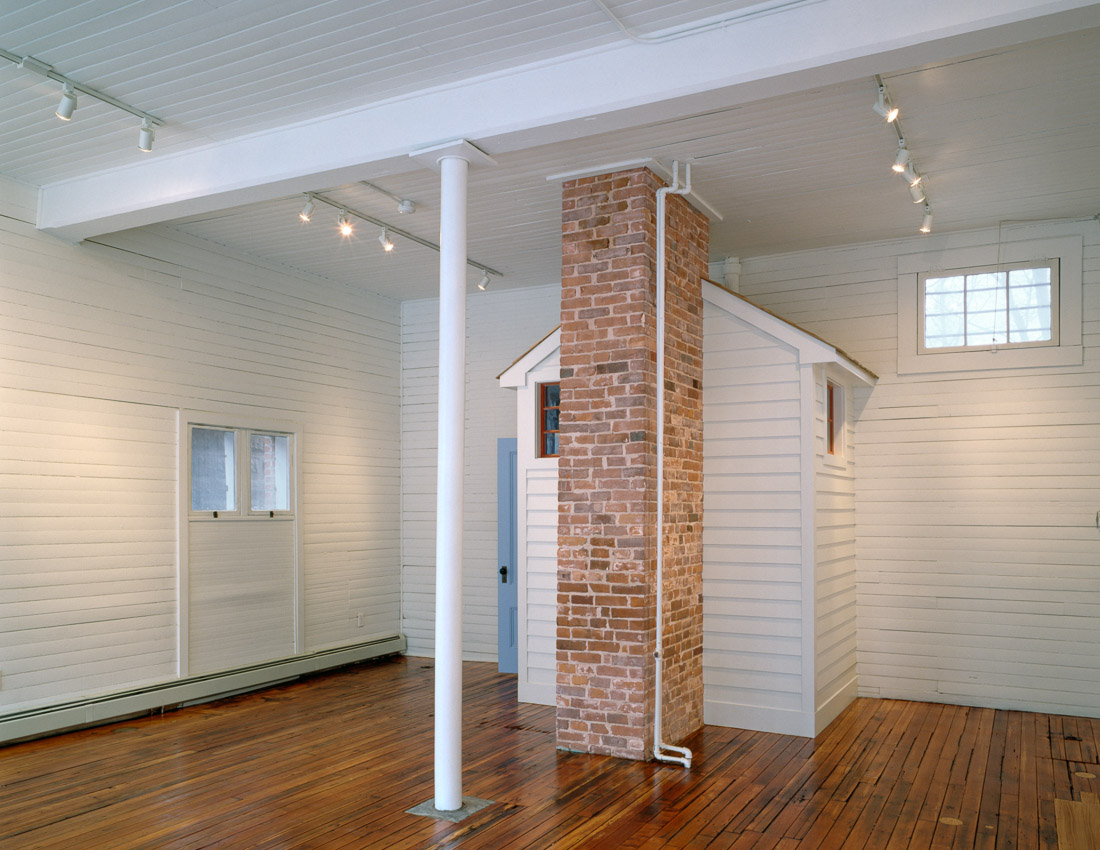 Renovated office space in 1870s carriage house.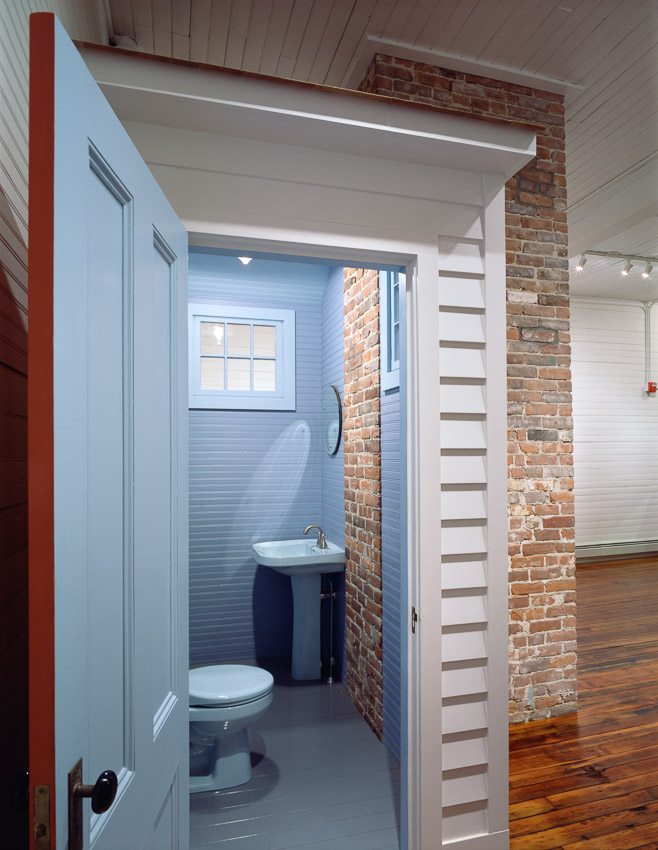 Bathroom resembles a small cottage in this renovation.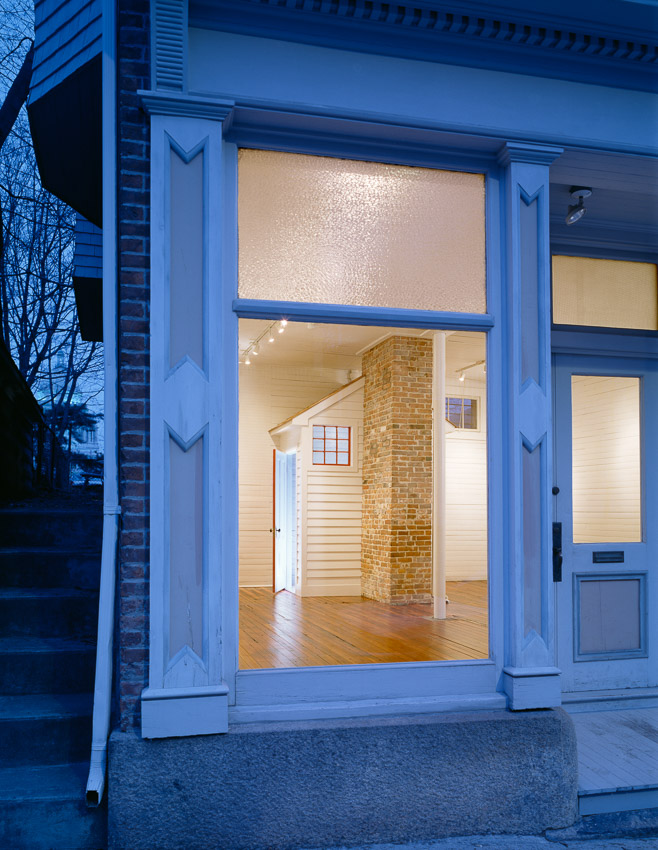 Exterior view of 1870s carriage house, converted to a storefront.